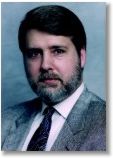 Pierce Hollingsworth Email Pierce

Pierce is editor and publisher of RealEstateProfiles.com, Wheaton, Ill., the first true web magazine for real estate professionals. Prior to the launch of Real Estate Profiles, Pierce's company, The Hollingsworth Group, Inc., published Real Estate Business magazine for the Residential Sales Council of the NATIONAL ASSOCIATION OF REALTORS, and developed a member magazine for the National Association of Independent Fee Appraisers. Pierce also has been an instructor for Northwestern University's University College for 11 years and he continues to write magazine articles. Prior to forming his own company, Pierce was Vice President, Publishing, for Noble Communications, Chicago and Springfield, Mo.; Editorial Director and Associate Publisher, Putman Publishing Co., Chicago; Publishing Director, Allstate Enterprises, Allstate Insurance Co., Northbrook, Ill.; Assistant Professor, Medill School of Journalism, Northwestern University, Evanston, Ill.; and Editorial Director, Gorman Publishing Co., Chicago, Ill. [now part of Reed Elsevier]. Among his volunteer activities, he served as the 1992 president of the Chicago Society of Business Press Editors. Pierce received an MSJ from the Medill School of Journalism, Northwestern University, [1977], and a BA [cum laude] in U.S. History from Middlebury College, Middlebury, Vt., [1976]. His home is Wheaton, Ill., where he lives with his wife, Vicki, and three children, Tom [14], Nate [13] and Jessica [10].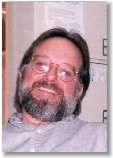 Bob Braschel Email Bob
Bob is director of technology and associate publisher for RealEstateProfiles.com. During his 25 year career, Bob has performed in many different computer-related capacities, including application design and development, systems programming, education and training. From 1980 through 1986, Bob was a faculty member in the Computer Science Department at Northern Illinois University in DeKalb, where he was the recipient of the department's first Excellence in Teaching award. Since 1982, Bob has been involved in the development of dozens of self-study and instructor-led training courses. Bob founded his own successful company, RGB Computing, in 1978 for the purpose of creating computer-based solutions for its clients marketing, training and information needs. RGB Computing develops self-study training programs that effectively use a mixture of print, video and computer-based media. Additionally, Bob has served as a subject expert in the design and production of over 100 hours of interactive videodisc instruction for the computer industry. Bob holds a Master of Science degree in Computer Science from Northern Illinois University. His home is Glen Ellyn, Ill., where he lives with his wife, Valerie, and their canine companion, Bruno.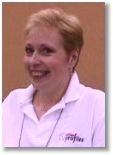 Melanie Doss Email Melanie
Melanie's title of General Manager covers a wide range of activity, primarily, marketing, research, and administrative. She also was a integral part of the RealEstateProfiles.com start-up team. Prior to the launch, Melanie was General Manager for The Hollingsworth Group, Inc., where she was involved with client related activities including advertising, marketing, logistics, and general administrative functions. Her background also includes law. She worked as a paralegal for a Chicago area law firm, where she prepared trial materials, handled client relations and prepared asset and liability analyses for accounting purposes. She attended North Central College, Naperville, Ill., and the Lawyer's Assistant Program at Roosevelt University, Chicago. Melanie's home is Wheaton, Ill., where she lives with her husband Bryan and two children, Jeffrey [16] and Jamie [19].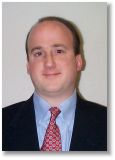 Greg Crawford Email Greg
Greg is executive editor of RealEstateProfiles.com. He joined the company from his freelance writing business, where he wrote articles for KPMG, Credit Collections News and other business publications. He started freelancing in early 2000 after a nine-plus year career at Reuters News Agency, where he worked in New York, Hong Kong and Chicago, writing mostly business and economic news and analysis. He left Reuters in 1999 as the Deputy Corporate News Editor for the Chicago bureau. Before Reuters, Greg was a staff reporter for Physicians Financial News, which at the time was a McGraw-Hill publication. He was in the M.S. Publishing program at Pace University in New York and received a B.A. in English literature with a writing minor from Drew University in Madison, NJ. His home is in Wheaton, Ill., where he lives with his wife Beth and their two children, Lauren (4) and Steven (2).